Leisure oasis "DonauSplash"
Fun games and sports in the water
After doing laps in the sports pool at a leisurely or athletic pace, it is time to enjoy a wonderful panoramic view of the Danube from the glassed-in lounging area. Toddlers can splash to their heart's content in the baby pool with elephant slide while adolescent water lovers whiz down the two-story slide for unrivaled swimming fun.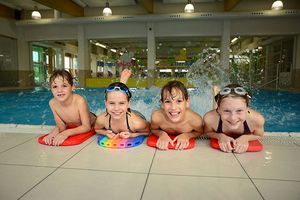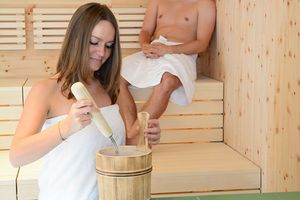 Appealing setting for a sauna
Sauna fans are spoiled for choice at the DonauSplash sauna facility: How about a good classic sweat-it-all-out session in the Finnish saunas? Or maybe the lower-temperature bio-sauna? Hot and cold water pools afterwards ensure that your heart and circulation remain stable. Fresh air fans will want to opt for the new outdoor sauna with its own open-air area.
Fitness at the pool
Our muscles stabilize our bodies, so our sense of well-being and our health therefore depends heavily on how fit our muscles are. But that's not all. Exercise and movement are fun and make us feel alive! If you want to work out of the wind and weather, head for the indoor pool or check out the fitness center.
Whether you are a hard-core athlete or exercise just as a hobby or for your health, the fitness club is the perfect choice. It has just the right equipment and advice for people who like to hop on a home trainer, be challenged by a cross-trainer or target a specific set of muscles for training.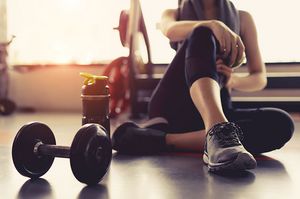 Hours fitness club:
Monday - Friday, 7.00 a.m. - 10.00 p.m.
Saturday, 7.00 a.m. - 9.00 p.m.
Sunday and holiday, 7.00 a.m. - 7.00 p.m.