Gardens and routes throughout the region
Gardens characterize the region
The widest variety of gardens shapes this region. Gardens are places of relaxation, movement and favorite destinations for people who love to explore. Strollers, hikers and cyclists delight in the sweeping vistas and multi-faceted landscapes. Vineyards alternate with neatly tended gardens and orchards, forests and ravines. For the big picture, climb to one of the lookout points.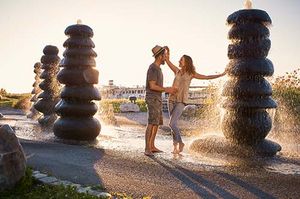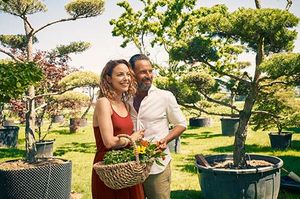 GARTEN TULLN
GARTEN TULLN is located in the lowland riparian forest along the Danube. Visitors can explore more than 70 model gardens here. There are spots in the gardens with comfortable lounging furniture, audio installations and a restaurant, all inviting places to linger. The treetop trail affords a unique view of the riparian forest. This 30 m high lookout tower has multiple levels, stairways and platforms and offers a fantastic view over the treetops. A forest maze challenges visitors to find their way through.
Revitalized old arms of the Danube invite visitors on a special encounter with nature – a canoe ride through the Danube wetlands. Families and children can look forward to a varied and diverse program.
Klosterneuburg Abbey: in the monastic garden
The 16,000 square meter monastic garden of the monastery of the Augustinian Canons in Klosterneuburg is a green oasis. Along with domestic plants, it also has exotic ones to admire. The orangery was built in the Biedermeier era by the architect Josef Kornhäusel and is considered a Neoclassicist gem. The section in front of the orangery is in Baroque style whereas most of the garden is modeled on an ideal English garden. In addition, the nursery opens its gates for the Gartentage garden festival in even years and for the largest orchid exhibition in Austria in odd years. The gardens and the abbey as a whole can be explored on themed guided tours.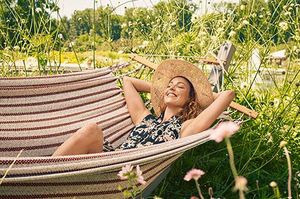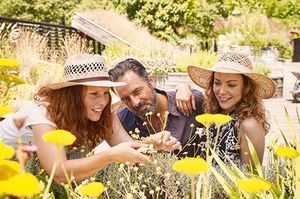 Vistas and prospects
The "Corkscrew Lookout Tower" affords stunning panoramic views of the vineyards in the Traisen Valley near the Eichberger and Ahrenberger cellar-lined roads. The lookout tower near Fels am Wagram (Felser Warte) offers a view of Wagram and its loess terraces. And the lookout tower on Tulbinger Kogel offers a sweeping panoramic view of the Vienna Woods and the Danube Valley.
Old-growth forest and wetlands
The Stockerauer Au Nature Preserve makes it possible for rare species of animals, trees and other plants to develop undisturbed. A 23 km system of trails invites visitors to stroll, run and cycle to their heart's content (connection to Danube Bike Path). An educational nature trail to the nursery gives interesting insights into this river bottom ecosystem and the types of trees most often found here.