The huge horticultural show and GARTEN TULLN are not the only reasons for Tulln's reputation as a garden city. Local nurseries and garden centers in and around Tulln have also played a big role.
First-class service and glorious blooming plants can be had at all Tulln nurseries and garden centers, florists and shops, large and small. What pure pleasure it is for amateur gardeners to stroll through the aisles and look for just the right plants for their garden or balcony at home. They might well feel spoiled for choice.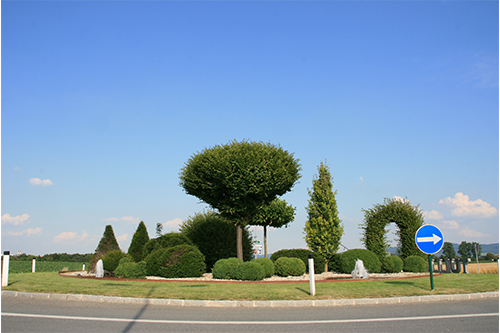 Tulln garden centers and nurseries as an attraction
If small nurseries are too cozy for you and you prefer almost endless choice, then you will want to head for the two large garden centers in Tulln. They have reputations that extend far beyond the city limits and offer a flowery shopping experience with plenty of green attractions.
Frauenhofen Castle Park and PrasKatz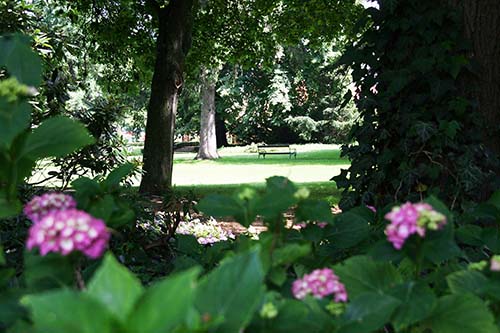 Gärtner Starkl has laid out a large show garden at the former Frauenhofen Castle Park featuring seasonally alternating plantings, a water garden and a rose garden. Young plants are exhibited along with towering old trees.
Admission to the park is free. It is a true oasis of tranquility for visitors and a great place for anyone on the lookout for ideas for their own green spaces. The park is likewise a beloved setting for special occasions – many a wedding couple has taken beautiful souvenir photos of the most wonderful day of their lives.
Since 2008, Praskac Pflanzenland has created a Praskatz, a unique cat-like flower sculpture nine meters high. A big party is held in early summer every year to mark the completion of the sculpture. About 12,000 flowers decorate the blossoming animal from year to year in ever changing colors.
It was clear from the outset that the sculpture would depict a cat. Over the weeks and months, it evolved from an initial draft sketch with a few pencil marks to a twelve ton steel framework. Hoses inside the cat provide the necessary water.