Eventful tour through Garden City
This adventure route in Tulln is great for active, curious and adventurous kids! You explore Tulln, Garden City, pedaling along the Donaulände riverside promenade, pass GARTEN TULLN with its treetop trail, boating in the water park and the biggest natural playground in Lower Austria. As you continue along Donaulände you come across several other fun stops. For instance, fun is guaranteed playing mini-golf, jumping on trampolines and off-road bicycling on the BMX track.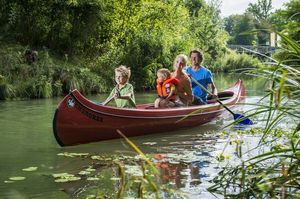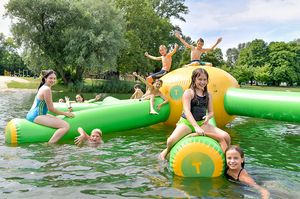 Along the way you happen upon further extensive play, sports and adventure areas: Tullner Aubad swimming and recreation area, the Donau.Spuren.Langenlebarn Trail with its 12 nature stations, etc.
Young cyclists can also explore traces of the Romans and the Nibelung, who traveled this same route centuries and centuries ago. Immerse yourselves in the world of Egon Schiele as a child and adolescent in Tulln by visiting his birthplace in the main train station in Tulln (Hauptbahnhof). The interactive tour there was prepared especially for kids and includes a Schiele comic book. A side trip to Hauptplatz, Tulln's historical main square, is also worthwhile – for fortification or for fun water games at the fountain.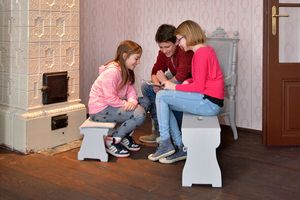 KEY DATA OF THE CHILDREN'S ADVENTURE CYCLE PATH
Total distance:
About 13 km
Possible extension:
Schiele circular tour (via Tulln train station; about 4 km)
Difference in altitude:
Not applicable
Suitable for kids 8 and older; certain sections also suitable for younger cyclists
Rental bikes (children's bicycles are also available)
Donaupark Camping Tulln
Donaulände 76,
A-3430 Tulln/Donau
Austria
Open Apr. 1 through Oct. 15
Advance reservation: P: +43 (0) 2272/652 00
camptulln@oeamtc.at