Glimpses of Egon's life on the Schiele Trail
The artist - as much admired as he was controversial - spent about a third of his short life there. Many Tulln paintings attest to how closely connected he was to his home town.
This special theme trail lets you revisit some of little Egon's haunts in the town. It shows you places relating to his childhood in fin de siècle Austria. A town between the traditional and the modern. Let yourself get caught up in this atmosphere. And in the works in the Schiele Museum, which show what a great master Egon was even as a little boy.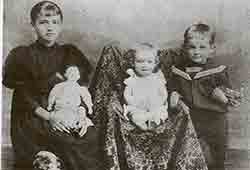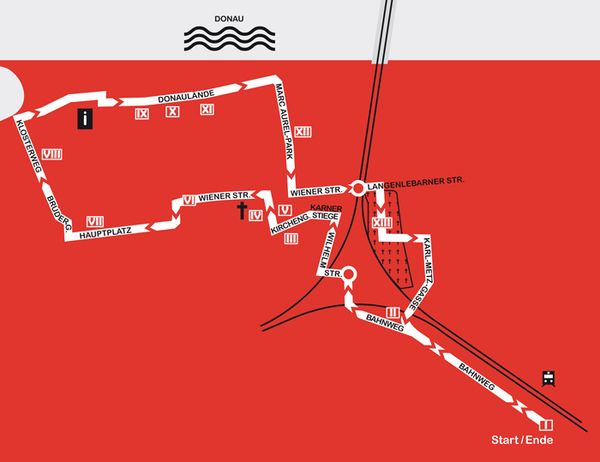 Start of the circular special-theme trail: Tulln main station
Distance: 3.6 km
Duration: About 90 min.
Difficulty: Easy, unhindered access
Project sponsor: City of Tulln an der Donau I Idea + concept: tourismusdesign I Text: Kinz Kommunikation I Graphics: AG Media I Artworks: Gert Linke I Stone carving: Breitwieser Stone World I Our thanks to the company Kies- und Betonsteinwerk Asam for making available the station stones free of charge!