Entering the Schiele family's apartment.
The rooms in Egon Schiele's birthplace provide authentic insights into events in the childhood of this exceptional artist. As the son of the station master Alfred Schiele, Egon spent more than a decade in Tulln from 1890 on. These years shaped his artistic work in significant ways.
The individual rooms in the station apartment are furnished in the authentic style of fin de siècle Austria. They tell numerous stories about the Schiele family's rise and fall via sound bays and a modern audio system.
Original pieces of furniture from around 1900 reconstruct the character of a middle-class home, giving visitors a vivid feel for what life was like in that period.
Authentic encounter with Schiele
The furniture is painted light gray in keeping with the well thought-out design of the museum. Visitors can visualize how the birthplace may have looked according to various stories from Egon Schiele himself, his two sisters Elvira and Melanie, his mother Marie and contemporaries of the time.
An interactive room for reflection at the end of the tour delves even deeper into aspects of life and living for the Schiele family and the city of Tulln as the 19th c gave way to the 20th c.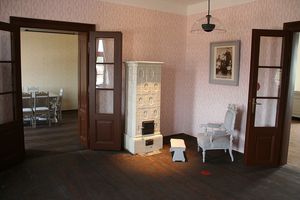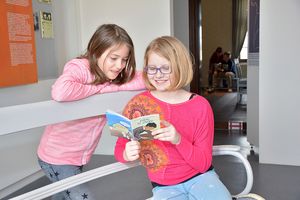 Themed tour for children at Schiele's birthplace
The city of Tulln has come up with a special educational program for children and young people at elementary schools and lower secondary schools: A comic created especially for the birthplace guides young people through a themed tour of the life of the artist as a young boy.
After garnering much praise for his graphic novel about the adult Egon Schiele, French cartoonist and comic illustrator Xavier Coste was won over to create this interactive comic.
It goes through Egon Schiele's life within individual thematic areas such as "Modern technology", "What do I want to be when I grow up?" or "Rules and regulations" and is meant to be food for thought and to stimulate discussions. The young people choose a certain thematic area based on simple questions, so that each child can experience Egon Schiele's life from a different angle. The idea and concept came from Schiele expert Christian Bauer and toikoi, an international office specializing in art education that also designed the birthplace.
Comic illustrator Xavier Coste
Xavier Coste was born in France in 1989. He studied graphic arts in Paris and works as a cartoonist and comic illustrator for Le Monde Diplomatique or Hachette, among others. His graphic novel "Egon Schiele - Ein exzessives Leben" appeared in German at Knesebeck Verlag and was translated into several languages.
This project was supported with funds from NÖ Stadterneuerung and the province of Lower Austria.
Egon Schiele and his years in Tulln
Egon Schiele grew up in a railroad family and spent more than a third of his life living in his father's station master apartment in the Tulln train station. Schiele was born on 12 June 1890 to Adolf and Marie Schiele as their third child.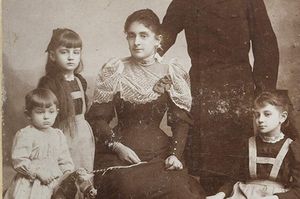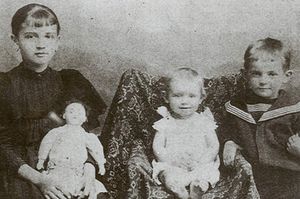 He spent a carefree childhood as the station master's son. In Tulln, young Schiele experienced first-hand the undreamt-of intensity of the new phenomenon of mobility. His early drawings as a child attest to his keen interest in railroads. This openness and interest in progress and technology laid ideal groundwork for a future representative of the artistic avant-garde. When Schiele began secondary school in Krems and Klosterneuburg and then set off for Vienna for a great career as an artist, he took with him the formative experiences he had had as a child.
Artists of international significance
Egon Schiele (1890-1918) was one of the key visual artists of Viennese Modernism along with Gustav Klimt and Oskar Kokoschka. He was born on 12 June 1890 at the train station of Tulln an der Donau. By age ten, he was already showing remarkable talent for painting.
This gift was encouraged from the outset and the young genius took and passed the admission examination to the Academy at the earliest possible date. Egon Schiele died of the Spanish flu on 30 October 1918 not long after turning 28. His oeuvre at this time already totaled 3,000 works of art. On his deathbed he expressed the conviction that his pictures would one day hang in all the great museums of the world and he was proven right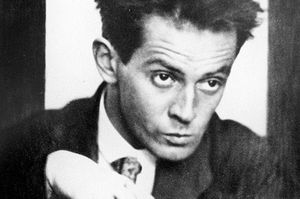 Your visit at Egon Schiele's Birthplace
Hours
April to October 9.00 a.m. - 8.00 p.m.
November to March 9.00 a.m. - 5.00 p.m.
Visits are possible for groups by appointment.
Contact
Bahnhofstraße 69/1/3, 3430 Tulln
Phone: +43 (0)2272/690-135
E-mail: stadtamt@tulln.gv.at