City tower and city fortifications
Times were not always as peaceful as they are now. Protection was essential! In the 13th c, Tulln was surrounded by city fortifications. The well-preserved city tower with its projection is a silent witness to the former city wall. Most of the fortifications were razed in 1860.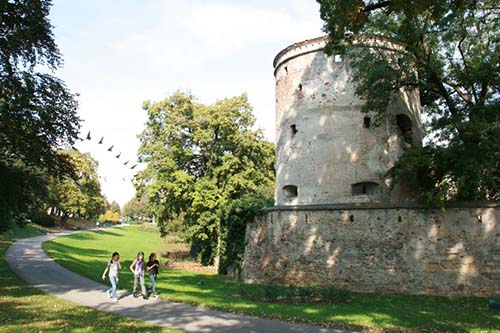 Lookout to the southwest
The city tower was the southwestern corner tower for the city wall. It was built in 1560 but already severely damaged in the Neulengbach-Tulln earthquake in 1590. It was round in shape and sported a conical roof. In 1983 the city tower was renovated and reinforced to make it structurally safe.
The interior is not open to the public.
Sightseeing
Historic Sightseeing